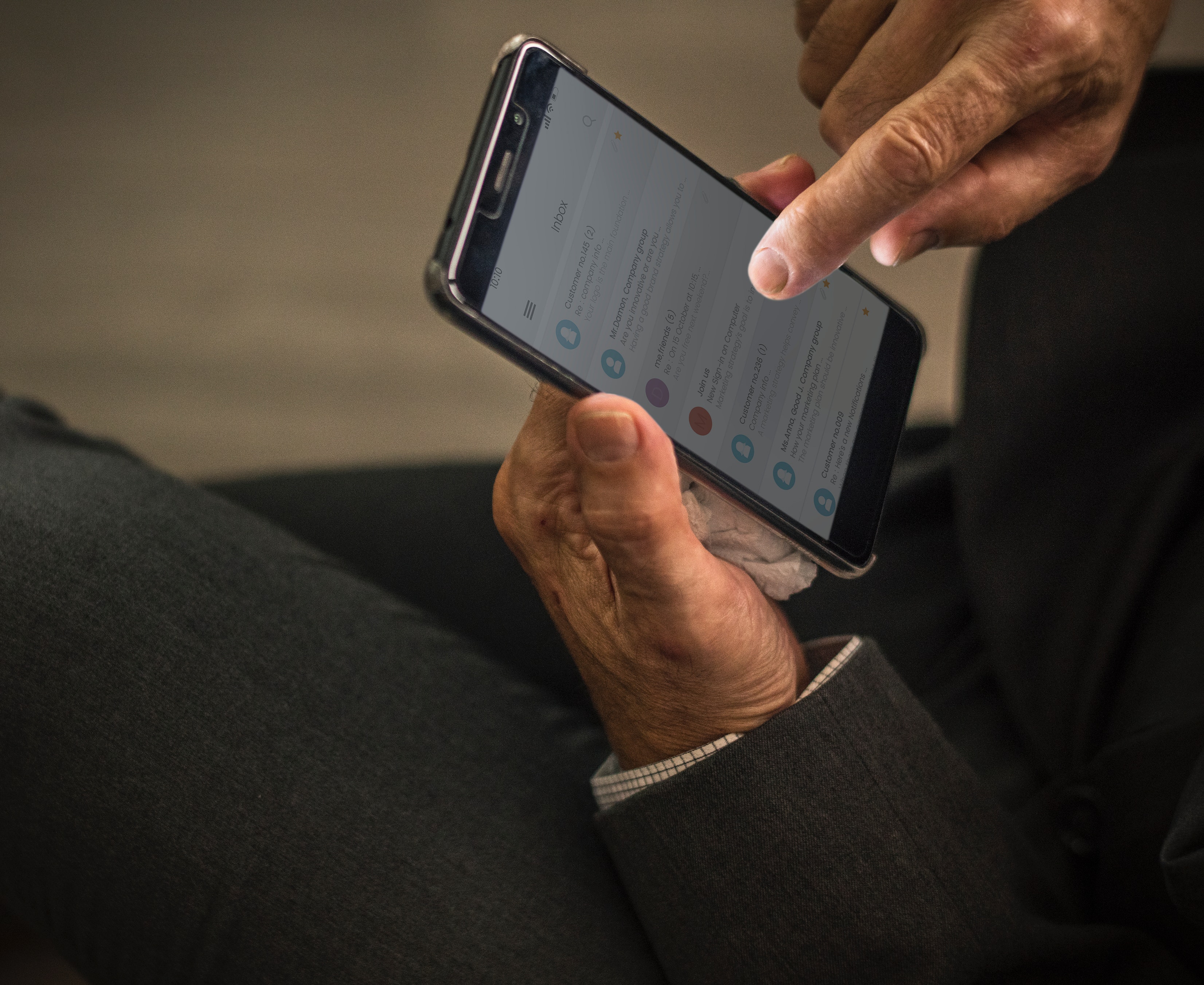 Never in my wildest dreams did I realize how poorly I (and other entertainers) was using email to contact Entertainment Directors, until I became one. Holy smokes! Most entertainers do a terrible job of using email.
As the former Entertainment Director of House of Cards in Nashville, TN, here is what a majority of emails looked like when they arrived in my inbox.
"Hi Jason. I've got XX (number of) years of experience in front of audiences and I've performed at the Magic Castle. Here's my website -www.theirwebaddresshere.com. Thanks! -XYZ Magician"
Do you really think that's a good way to contact a booking agent or entertainment director for the first time? The correct answer is no, and let's break down why.
If this is the first time I'm meeting you, I don't care that you have years of experience under your belt. I don't even know you. Why would I care? And if I do care that you have a lot of experience, is it experience in front of audiences like mine? When reaching out to a booking agent, please remember - Don't try to impress me with false bravado. It turns me off.
Saying that you've "performed" at the Magic Castle sounds a whole lot like you are carefully crafting your words so that you don't have to say that you've only performed card tricks for friends in the bar of the Magic Castle, but have never actually been hired by the Magic Castle. It sounds like you are misleading me. Not a good way to leave a first impression.
Why did you leave your website address? Do you think I want to go to your website, search all over the site to see who you are and what you're about, and then convince myself that you are the right person to hire? WRONG ANSWER. To be blunt, I don't give a crap about your website. (And yes, I know you spent a lot of time, money, and effort on it, but I still don't care. Giving me your website address doesn't solve any of my problems. It just gives me extra work, which I don't need. What you probably haven't thought about is: 1) how much email I receive from people wanting to get booked, and 2) answering email and hiring entertainers isn't the only thing I do in a typical day.)
Look, I know you want the gig. I know you are excited to think you might get hired by a venue or on a tour. But let's think about this approach for a minute.
Your goal should not be to get hired once. Your goal should be to build a relationship with this person so that you are seen as someone who has the solution to his or her problem.
The problem is that I have an audience who needs entertaining and I need someone that I trust will be able to entertain them. The question is, will I see YOU as the solution to my problem?
That's a long journey for me to take from receiving an initial email from you out of the blue.
So, if we look at this as a long-term journey of building a relationship, so that you can get booked numerous times over a period of years, what is a good approach to take with email?
Approach the booking agent from a place of service. Be ready to serve them and their needs. If you are a solid entertainer, they are people who need what you have. You simply need to approach them in a way that let's them know that you would be a good partner for them to work with.
I loved it when I received emails like this…"Greetings! And congratulations on House of Cards! Seeing magic succeed is so exciting! What are your submission guidelines for considering a new magician? I'd love to work with you in the future. If you have a moment, here is a direct link to a short (less than 5 minutes) performance video - (direct link goes here). Thank you so much for your time and attention. -XYZ Magician"
So, what is soooo right about this type of email. Let's break it down.
They weren't presumptuous in their approach.

They appeared to be friendly, helpful, and coming from a place of service.

They asked for the submission guidelines. What a breath of fresh air for someone to ask me for exactly what I wanted to see.

They provided a link to a short PERFORMANCE video. Not a promotional one or a highlight reel. (I outline why you should never expect to get hired off a promotional video by a seasoned booking agent in my special report - Secrets of Booking Agents and Entertainment Directors Revealed!")

One of the main problems that magicians, and other entertainers, make when approaching a booking agent or entertainment director is they don't think about who I am and what I am looking for. Most magicians that contacted me proved that they were only thinking about themselves first and foremost, and not about my specific needs.
The next time you write an email, make a phone call, or go in for a meeting with a booking agent or an entertainment director, why don't you ask yourself this question first, "How would I want to be approached by someone wanting to get booked?"
By asking and answering that question first, it will help you get out of your own head and will help you serve this person best - and that is a far more effective strategy in getting hired.
If you found this article helpful or interesting, please leave me a comment in the comment box below. I promise you, I do read the comments and they make a difference when I'm not in the mood to write new articles.
If you want three more business-building tips on how to do business with booking agents and entertainment directors right now from a booking agent and former entertainment director, sign up to receive the Special Report I referenced above and have it emailed right to your inbox - by clicking here.
To read the next article in this series, click here.
If you are interested in diving much deeper into the business of working with booking agents and entertainment directors, strongly consider enrolling in the course - by clicking here.

Above photo by rawpixel.com from Pexels.com.